Growing a Shopify business requires lots of hard work and knowledge regarding certain details that can make or break a business. Fortunately, the best Shopify apps can make our lives a lot easier by doing all the heavy lifting on their own.
From carrying out large-scale SMS campaigns to automatically unlocking Seller Protection for every single order, Shopify apps have completely changed the game.
But what are the best apps you can use today?
Let's find out.
Best Shopify Reviews App – Ali Reviews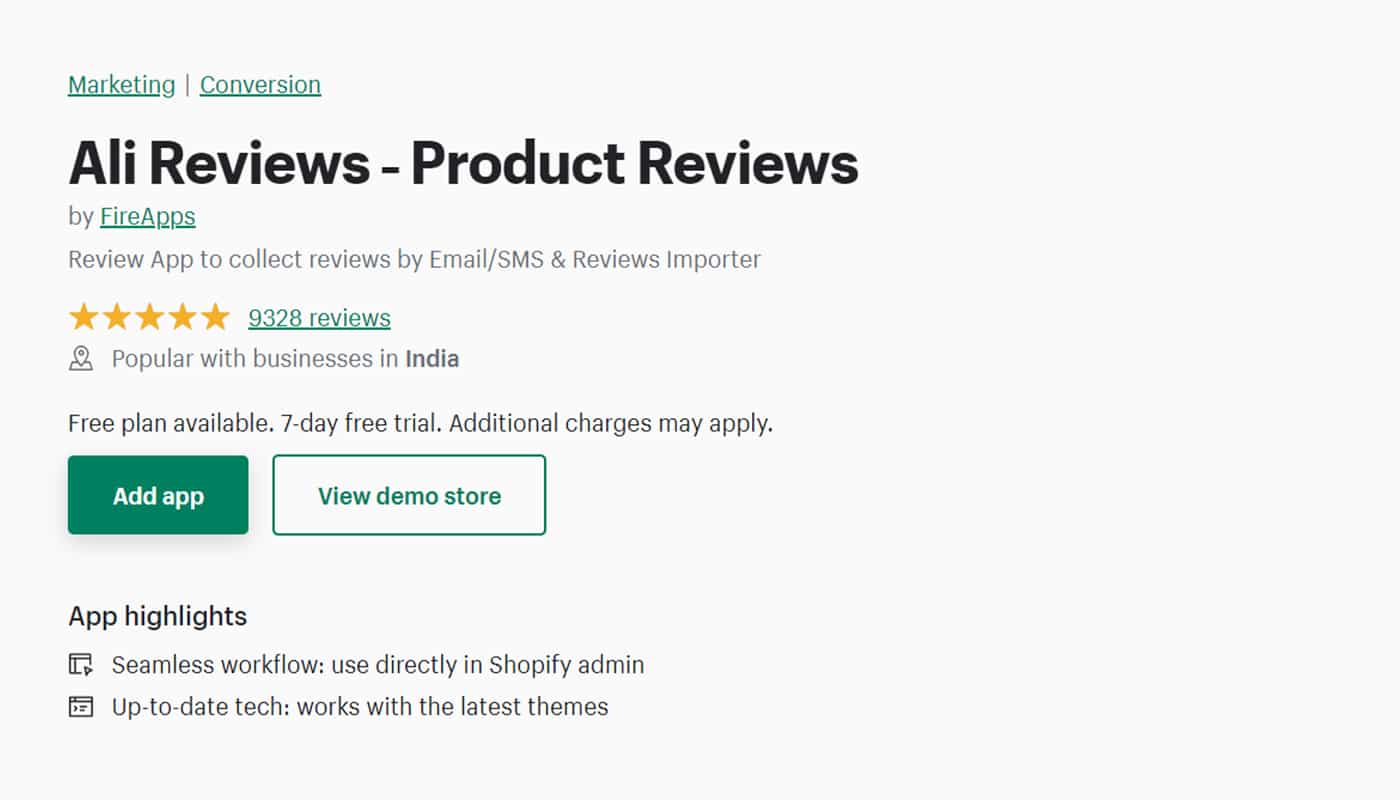 Reviews are great indicators of customer satisfaction. Businesses leverage reviews to gain trust and authority among their target audience.
The Ali Reviews app makes all of that happen by importing reviews from Aliexpress, Amazon, E-Bay, and Etsy.
Shopify users can populate their product pages with beautiful review widgets that, if used correctly, can be excellent marketing material.
Aside from importing and displaying reviews, Ali Reviews can send automated email/SMS review requests which use a custom-made template designed to increase open/reply rate.
Improve your SEO Rich Snippets by adding rating stars marked up to Google Search Console.
Must Have Apps: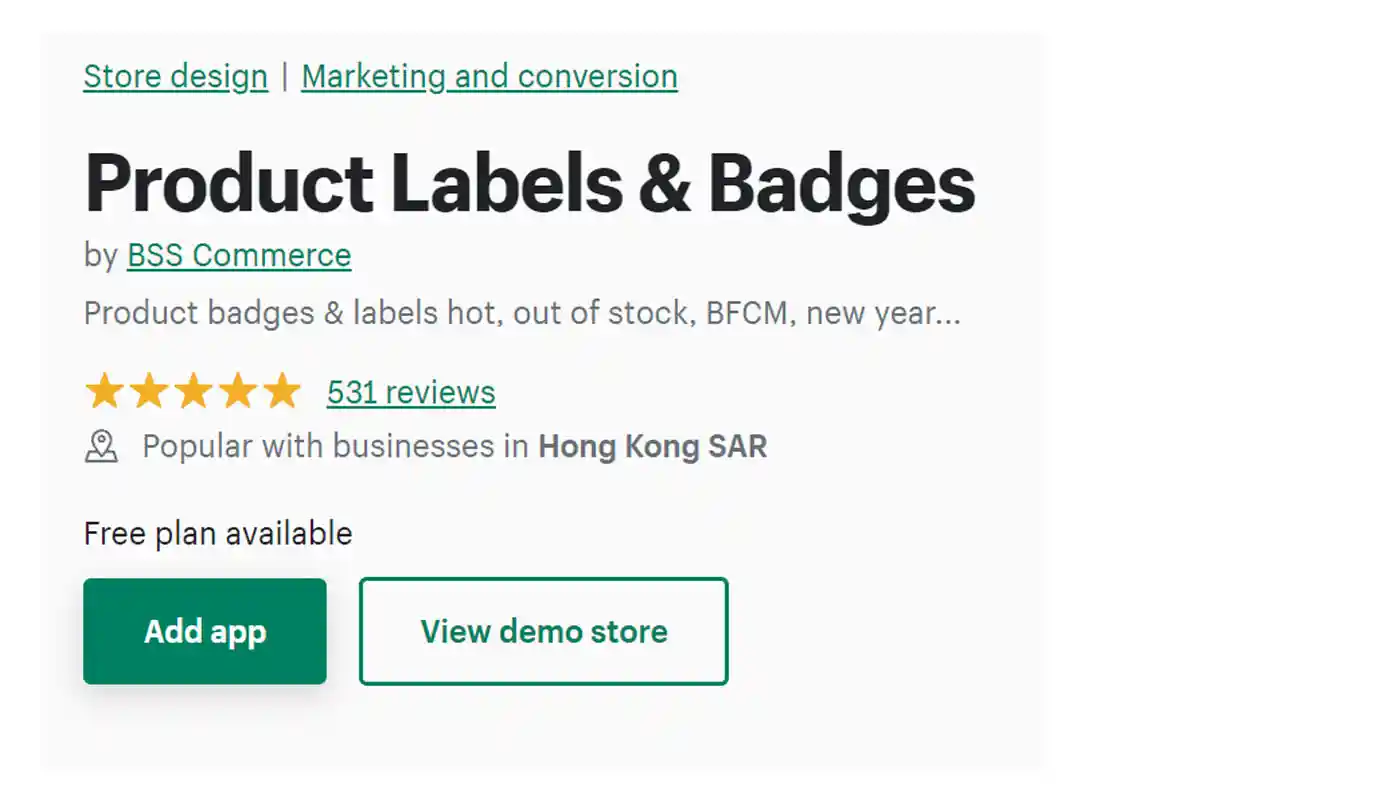 Product Labels & Badges Pro is an amazing Shopify Label App created by BSS Commerce. With a huge library of extensive 3000+ samples updated weekly, this app allows users to add those product labels and badges for every occasion: Trusted Badges, Vintage Badges, Pre-order Badges, Halloween Stickers, etc.
You can easily apply personalized labels to the product photos with Product Labels & Badges Pro. These can attract customers' attention and enrich the buying process with ease.
This app is mobile-friendly, compatible with all colors, and requires no technical knowledge to install. 
Know Your Numbers – Profitario
Profit analysis dashboards are not used to simply calculate revenue. 
These dashboards provide data-driven metrics that can help Shopify business owners make better decisions such as finding the right time to scale the store.
Instead of sitting all day and running intensive calculations on your own, using a Shopify app such as Profitario can be a wise decision.
Another benefit to having Profitario is that in addition to providing detailed profit analyses, the app can also connect to multiple ad accounts to track ad spend and provide metrics in one dashboard.
Alternative: BeProfit
Feature-Packed SEO Shopify  App – SEOAnt – AI SEO Optimizer
Are you losing traffic to competitors because of poor SEO? 
SEOAnt app can help. 
Save a lot of money by optimizing your store for faster and higher rankings, without the need for experts.
It covers every SEO essential from technical SEO, on-page optimizations, keyword research to backlinks and beyond, getting you well on track for higher search rankings. 
Key Features:
Site Speed Up
Boost page loading: AMP, image compression, preload, app scripts removal
Optimize for SEO rankings: Meta, Alt text, structured data, keyword research
Auto-detect 404 errors and bulk redirect URLs
Auto-scan SEO: indexing, speed, content, tag errors, dead links, alt, canonical
∙Generate creative and compelling product descriptions in seconds with Chatgpt AI
Order Tracking App – AfterShip
Poor shipment tracking is one of the main reasons most customers choose to file a PayPal claim on your Shopify business.
This could be in the form of a chargeback request or a dispute.
Not only will this harm your trust with PayPal (which no business running on PayPal can survive without), but it can also lead to bad reviews and dissatisfied customers.
That's why businesses may benefit from using AfterShip which automates the import of tracking numbers and provides a seamless post-purchase experience through its branded tracking page.
AfterShip has support for the largest shipment providers including UPS, USPS, FedEx, EMS, and Aramex.
Alternative: Rush
PayPal & Stripe Authority App – Proveway
As discussed earlier, businesses may not be able to see profits on PayPal and Stripe thanks to payment holds, chargebacks, disputes, and any other customer issue caused by a particular order.
But what if you could avoid all of these problems even if the fault falls on you and not the courier?
Each transaction will be marked with Paypal Seller Protection. As a result, sellers can rest easy as they will not have to deal with the consequences even if they are unable to win the dispute.
How does Proveway accomplish this?
For every order, Proveway syncs tracking information to PayPal on autopilot by providing the correct data points to PayPal's Server AI.
This builds trust with PayPal as they can (thanks to the provided tracking information) personally check and converse with the courier regarding the shipment.
Proveway saves users lots of time as there is no need to manually provide tracking information for every order.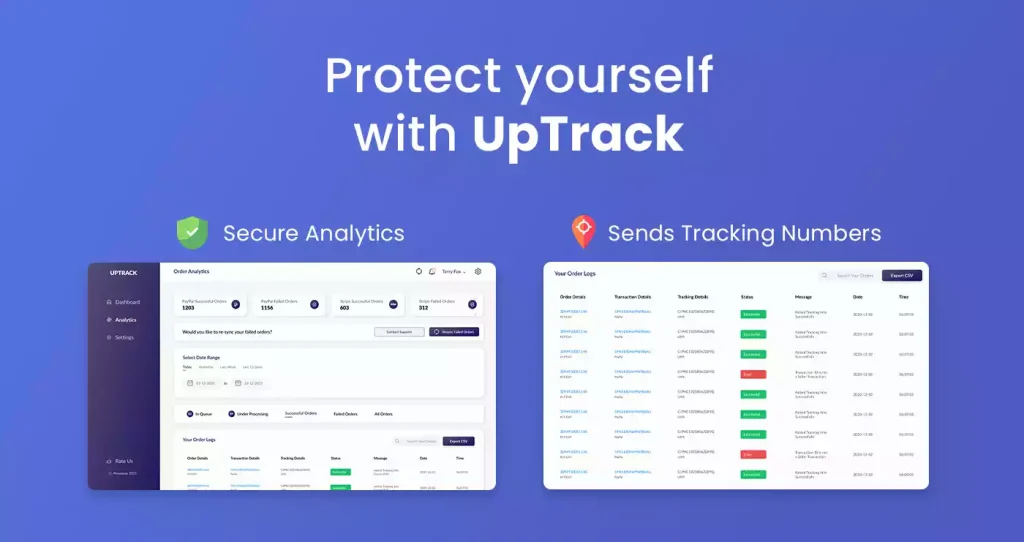 SMS – SMS BUMP
SMS Bump can create SMS marketing campaigns that target specific audiences with tailored responses.
For example, you can create a special SMS flow that is more tailored toward female audiences.
Targeted campaigns can also be narrowed down using Shopify filters.
The app also allows for experimentation with A/B testing and campaign performance metrics.
However, simple text messages may seem quite bland.
That's why it can be a good option to liven things up by using gifs and emojis which are pre-integrated onto SMS Bump.
Best Shopify apps that improve order value:
Sticky Cart App – Sticky Cart by Uplinky
A good product page is likely to have elaborate descriptions, pictures, videos, and other features that are used to explain the product.
In the midst of all this, your add to cart (ATC) button might get lost as users keep scrolling through the page.
Sticky Cart by Uplinky solves this problem by adding a highly visible 'sticky' Add To Cart button.
Using Sticky Cart might be a better alternative than the default Shopify ATC button because of how the button can be edited to match the theme of the store.
Shopify users can also go one step further by adding countdowns on the buttons during discounts and special offers.
Top Shopify Apps for SEO – Smart SEO by SherpasDesign
Why pay for advertising when you can have Google advertise your website on their search result pages for free?
Smart SEO can heavily optimize a website to ensure it ranks highly on a SERP.
It does this by speeding up the website using image optimization programs.
For example, all images posted on articles, blogs, product pages will automatically be converted into more compact file formats.
The images will also be reduced in size accordingly to ensure fast loading speeds.
This Shopify SEO app can also solve a daunting problem faced by most Shopify sites known as a sitemap.
Sitemaps tell search engines how your website and all its pages are structured and linked together.
Good sitemaps allow search engines to better understand a webpage and how it should be indexed.
Fortunately, Shopify users can easily construct their own sitemap using Smart SEO.
Bundle App Shopify – UFE Cross Sell & Upsell Bundle
Upselling and cross selling can be used to generate more revenue from existing customers.
UFE is designed to be a sales funnel that offers customers personalized recommendations.
These "irresistible" offers are usually placed on the product page, cart page, home page, and more.
Furthermore, discounts and upsell funnel offers can be fitted with countdowns to create a sense of urgency.
Such an feature makes UFE a great dropship Shopify app as well.
And, UFE's offers can also be split-tested in coordination with real-time analytics reports.
Cart Upsell – Discounted Upsell by Booster Apps
Getting an existing customer to buy a product is much easier than getting a new customer itself.
That's why cross selling products at discounted rates is a good option for stores looking to generate more revenue.
Discounted Upsells is a powerful app that uses an AI program to determine what products should be used while upselling.
For example, the offer could be a 'buy one, get one free' or 'get a discount on your second purchase'.
These discounted upsells can also increase customer satisfaction thanks to all the lucrative offers.
On scale have – Funnelish.com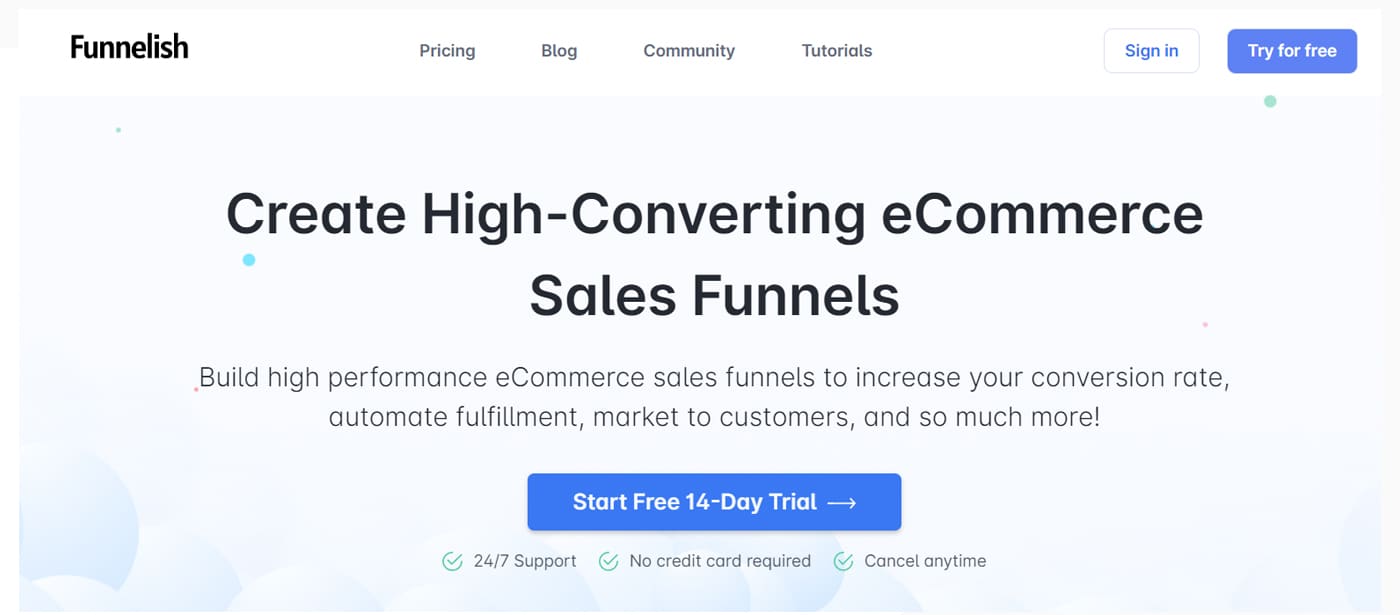 Funnelish is an all-in-one funnel builder used to create custom funnel pages.
Additionally, Funnelish can automatically update inventories, fulfill orders, and send new orders to  Shopify, ShipStation, Google Sheets, and more.
What separates Funnelish from other funnel apps is that Funnelish is equipped with its very own international payment processing system.
Funnelish Pay supports payment methods such as Stripe, PayPal, Klarna, cash on delivery, NMI, SEPA, and more.
Privacy & Data Protection Apps:
GDPR/CCPA Compliance Manager
Collecting data without user consent goes against GDPR rules and can get your website in trouble.
Such data is typically leveraged to create targeted marketing campaigns.
To ensure the end-user is aware of data being collected, Shopify stores can use the GDPR/CCPA Compliance Manager to create cookie consent banners.
Additionally, the app can also insert an EU cookie information popup.
Conclusion
Choosing the right Shopify app can bring lots of success to your business.
However, it is important to choose only the best as there have been reports of Shopify websites being slowed down thanks to apps built with faulty code.
So what app on this list did you like the most?
Is it Proveway? Or maybe it is Funnelish because of the awesome funnel templates?
Either way, this list will regularly be updated (apps can be removed/added) as we continue searching for the best Shopify apps.